Hey guys, its me again! How's on bedtime? Tired? Yeah, we are all tired since the Krinkels stream is very long.
I wanted to special thanks to:
Krinkles, for rating my art and celebrate the 15th Madness Day
MindChamber, for reading my comment of madness accelerant about many years ago and showcase the old animation
[Link:https://www.newgrounds.com/art/view/mindchamber/hank-figure]
Dilopho-Mos, for commenting my art
And for everyone, rating my art for my first madness art
Thank you guys for supporting me, hope we can see the next event of madness
HAPPY MADNESS DAY!!! And see you guys next time...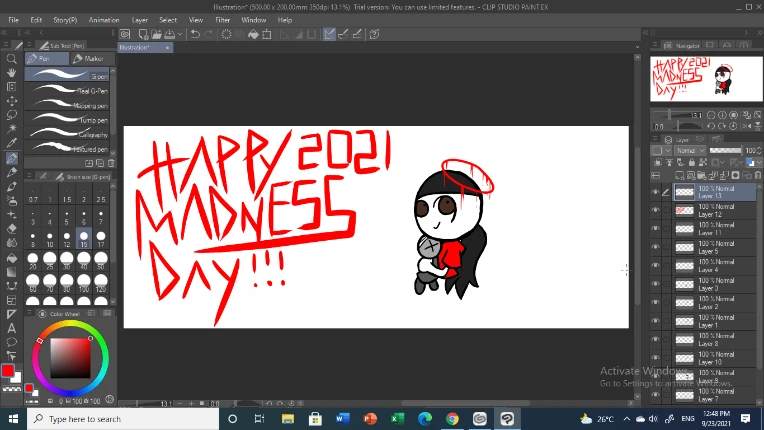 Warning: If I left this, all memory will be gone FOR NOW
"Be strong, Stay safe" -Wimbleton